Temple, TX Roofing Company
It's every homeowner's nightmare: you hear a loud crash and realize a tree fell on your roof. Or, a particularly harsh hail storm punctures your roof and leaves it with holes. Or, your roof wears away over time and you're left dealing with leaks and water damage.
You get the idea. Roof damage is never fun, but it is something that you may have to deal with eventually. When that happens, you should choose a reliable Temple, TX Roofing Company to help you address the issue. That way, your roof problems will be gone quickly and you'll have invaluable peace of mind.
Signs It's Time to Replace Your Roof
A common question about roofs and roof replacements is "how do I know if it's time to replace my roof?" You might wonder whether a simple roof replacement is enough to address your roof problems. Well, here are some signs that strongly indicate you need to replace (not repair) your roof.
Your Roof is Beyond (or Nearing the End of) Its Lifespan
The material of your roof and your location will dictate how long your roof's lifespan is, on average. Asphalt shingles, the most popular roofing material in the US, tend to last around 20 years. Metal roofs last longer at up to 50 or 60 years. Another roofing material, clay tiles, usually last about 40 years.
Based on these guidelines, if you have an asphalt shingle roof that's twenty years old or older, it's time to replace your roof.
There's Water Damage in the Attic
When your roof fails, it will often let water into your home. The first place you'll be able to see the water damage is in your attic. If you see peeling paint, grey, yellow, or brown stains, or moisture marks in the attic, that's an indication that you have serious roof damage. In that case, it's probably best to replace the roof rather than just trying to repair it.
The Roof is Sagging
If you notice that your roof is sagging, it's fair to say that you probably need a complete roof replacement. A sagging or drooping roof usually means that there's moisture rotting away the boards holding up the roof. Unfortanualtey, that means a roof replacement is in order. And don't wait too long, because the damage will only get worse until the issue is resolved.
Roofing Company Inspection
Even after looking for these signs, you might still be unsure whether you need a roof repair or roof replacement. Luckily, a professional roofing company can help determine what's best for your home. When you hire a Temple, TX Roofing Company to examine your roof, the roofing professionals can tell you whether a roof replacement is necessary.
Hire a Temple, TX Roofing Company
Homeowners in the Temple, TX area who need professional roofing services should look no further than DV Roofing and Remodeling. We have the experience and expertise necessary to address any and all of your roofing issues. Whether you need a roof replacement or repair, we're here for you.
Contact us today to learn more about our professional roofing services!
Cities & Neighborhoods We Service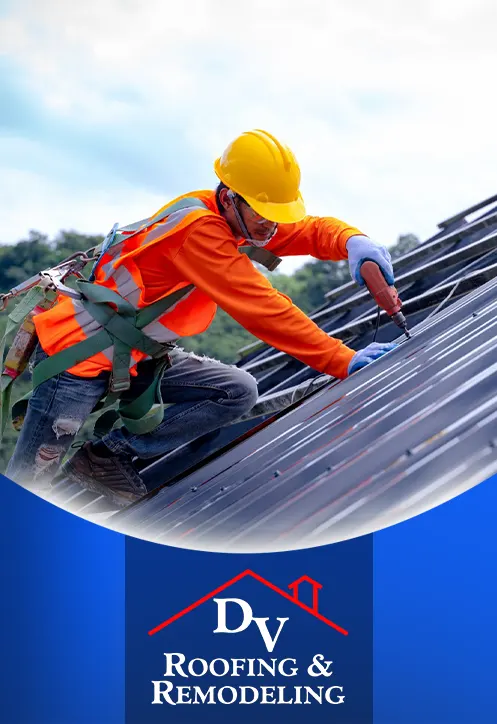 Get To Know More About Temple, TX
Interesting Facts
Temple Was Founded by the Gulf, Colorado, and Santa Fe Railroad in 1880, it was incorporated in 1882 and named for B.M. Temple, a railroad engineer.
The primary economic drivers are the extensive medical community.
The Texas State Soil and Water Conservation Board has its headquarters in Temple.
Nearby Suburbs
Belton, TX
Killeen, TX
Pendleton, TX
Public Transportation
The Hill Country Transit District (The HOP) operates three bus routes within the city, with an additional bus connection to Killeen.
We take pride in perfection; pride by producing a first-quality product in a highly efficient and cost-effective manner.
Thank you DV Roofing for coming to my home on short notice to repair my roof damage caused by high winds. David was kind enough to proactively inspect my entire... read more roof for potential damage caused by hail and recent winter storms in which he found no additional damage. He took time to explain that sometimes there are damages not always visible, but in his observation our roof only needed a minor fix, which he took care of on the spot. We recommend his company to anyone needing roofing repairs and we appreciate his professionalism and will not hesitate to use his services again if needed. Thank you David, Gilbert Silva

Mary Silva


March 14, 2021

David and his team at DV roofing did an excellent job both inspecting and replacing my roof. David was easy to work with, and his crew was professional and prompt.... read more My roof was repaired in one day, and the cleanup was very thorough.Overall I give them an A+.

Elizabeth Ramirez


March 14, 2021

David Violette, the owner, personally took the time to go over the bid with us. His crew showed up on time, and they were very courteous and polite. They were... read more constantly cleaning up debris throughout the roof installation process. They worked until sunset the first day, and they were finished by 1:00 the second day. Bryant, the site manager, was stellar! They even covered our neighbor's truck with a tarp to prevent any damage to it from falling debris. I would highly recommend this company!

Jan Russell


April 3, 2021

DV roofing was awesome to work with. David's whole team is very courteous, and professional. Site manager (Bryant) was always there ready for any questions or concerns. DV roofing did... read more an outstanding job and would recommend them to anyone.

Rico A


April 24, 2021

David and his crew did an outstanding job. Very professional, clean, organized, and great job. David also did a very detailed review of total damage to my property, and worked... read more directly with my insurance company to make sure they covered all damages they didn't have on the original assessment.

Kimball Family


April 28, 2021

We interviewed more than a few companies (including the oldest family owned) and David was the only one to give us a solution for our roof's pitch causing a waterfall... read more over porch landing in huge rain and a very fair price. He was also very thorough on what to expect during the process. I have to say that my wife and I were very impressed with his crew and superintendent (Bryant) - they were professional, very deligent on policing any trash and did a terrific job. His gutter specialist (John and wife, Terry)were excellent as well. We highly suggest his company and will call on him first for any other properties we own.

Al Rivera


January 12, 2021