Best Roofing Company Elgin, TX
No homeowner wants to imagine something going wrong with the roof, but sometimes it just happens. Over time, roofs break down and need replacement. There's also potential storm damage or other threats that could harm your roof.
Whatever the reason, when you need roofing done, you should turn to the best roofing company in Elgin, TX, DV Roofing and Remodeling.
Types of Roof Styles
The kind of roofing work you need may depend on the type of roof you have on your home. There are actually several different kinds of roofs, including:
Flat roofs
Shed roofs
Mansard roofs
Chipped Gable roofs
Dutch Gable roofs
Gable roofs
Hip roofs
Gambrel roofs
Of these different roof types, the gable is probably the most popular overall. It's the classic triangle on top of the home that you probably drew as a child. Gables are fairly versatile roofs since the slope can range from very steep to quite gentle.
Types of Roofing Materials
Those are some of the various roof styles, but there's also the roofing material to consider. Asphalt shingles are the most common roof option in the United States. You might also have a metal roof, an option that became much more popular in recent years. These roofs are typically more expensive upfront but last for a long time– up to 60 years!
Slate is another roofing option that lasts even longer than metal. The main drawback of metal roofs is that they tend to break easily under pressure. Those in an area prone to hail may want to choose a different material.
Other roofing materials you can choose include solar tiles, steel, rubber slate, clay, and concrete. The best choice for you will depend on how much you're willing to spend upfront, what kind of climate you live in, and the structure of your home.
Working with a professional can make the process of choosing a roofing material much easier. As the best roofing company in Elgin, TX, DV Roofing and Remodeling is happy to help homeowners in the Midland area find the right roof for their needs.
Roof Repair or Roof Replacement
Often, homeowners wonder whether they need to replace their entire roofs or if a roof repair will be sufficient. While it's hard to answer that without knowing the specific details of your home and roof, here are some guidelines that should make it easier:
Does the damage extend beyond a small area?
Is your roof nearing the end of its lifespan?
Is the damage to your roof extensive? (For example, did a tree fall on it?)
Do you plan to stay in your home for at least the next month?
If you answered "yes" to one or more of these questions, a roof replacement may be the best choice. Roof repairs are best suited to addressing minimal damage that's limited to a specific area.
Either way, you should choose the best roofing company in Elgin, TX, DV Roofing and Remodeling to handle your roofing work. You deserve the best roofing and that's what DV Roofing and Remodeling delivers.
Contact us today to learn more about our roof repair and roof replacement services!
Cities & Neighborhoods We Service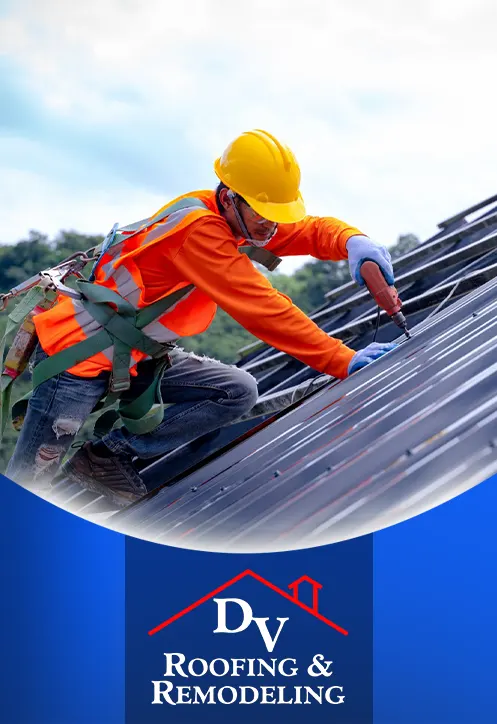 We take pride in perfection; pride by producing a first-quality product in a highly efficient and cost-effective manner.
We interviewed more than a few companies (including the oldest family owned) and David was the only one to give us a solution for our roof's pitch causing a waterfall... read more over porch landing in huge rain and a very fair price. He was also very thorough on what to expect during the process. I have to say that my wife and I were very impressed with his crew and superintendent (Bryant) - they were professional, very deligent on policing any trash and did a terrific job. His gutter specialist (John and wife, Terry)were excellent as well. We highly suggest his company and will call on him first for any other properties we own.

Al Rivera


January 12, 2021

David and his team at DV roofing did an excellent job both inspecting and replacing my roof. David was easy to work with, and his crew was professional and prompt.... read more My roof was repaired in one day, and the cleanup was very thorough.Overall I give them an A+.

Elizabeth Ramirez


March 14, 2021

David Violette, very kind considerate and honest. Arrived on time. I had called him for roof inspection and quote on exterior painting. While talking to him , I told him... read more my back door was stuck and I was having issue opening the door. With no hesitation he offered to take a look at it and was able to repair the door. I am so grateful and honored , been a while since I have met an honest hard worker. It was a pleasure meeting David and David Jr. Keep up the great work. Sincerely, Patrice Michalczak.

Cynthia Hinojosa


March 14, 2021

David Violette, the owner, personally took the time to go over the bid with us. His crew showed up on time, and they were very courteous and polite. They were... read more constantly cleaning up debris throughout the roof installation process. They worked until sunset the first day, and they were finished by 1:00 the second day. Bryant, the site manager, was stellar! They even covered our neighbor's truck with a tarp to prevent any damage to it from falling debris. I would highly recommend this company!

Jan Russell


April 3, 2021

David and his crew did an outstanding job. Very professional, clean, organized, and great job. David also did a very detailed review of total damage to my property, and worked... read more directly with my insurance company to make sure they covered all damages they didn't have on the original assessment.

Kimball Family


April 28, 2021

DV roofing was awesome to work with. David's whole team is very courteous, and professional. Site manager (Bryant) was always there ready for any questions or concerns. DV roofing did... read more an outstanding job and would recommend them to anyone.

Rico A


April 24, 2021