Frequently Asked Questions
1. What are the 5 most common types of roofing?
Asphalt
Ceramic Tile
Slate
Metal
Shake
2. How long does a roof replacement take?
It can take anywhere from 1-5 days to complete. That is assuming no complications will arise.
3. What is a roof inspection?
A roof Inspection is a comprehensive analysis of the health of your roof.
It gives roofing professionals the chance to identify any deterioration in your roof and make repairs as needed.
4. What causes roof wear and tear?
The main causes of roof deterioration are severe weather, temperature, and algae growth.
Dark colored roofs also tend to wear out quicker than light colored roofs.
5. How is the old roof removed before the new one is installed?
Although it is possible to layer shingles on top of one another, it is usually beneficial to strip the entire roof of all shingles to avoid keeping any curling or deteriorating shingles on the roof.
6. What type of roof is best?
There are several factors that go into making a decision about what type of roof to install.
Different roof materials, their lifespans and their costs are all things that should be taken into account before the final decision is made.
7. How long will my roof last?
Most traditional asphalt shingles are designed to last 15-20 years, but materials like metal roofing can lengthen the lifespan to three times that. Slate, Tile, and copper roofs can last upward of about 50 years.
The lifespan of a roof depends on many factors including:
Roofing material
Shingle Thickness
Local Weather & Climate
Workmanship/Installation
8. How can you find a roof leak?
Water leaking in from your roof can travel a long distance before becoming apparent in your attic or ceiling.
That's why it's usually best to trust a professional to find the source of the leaky roof and determine the best solution.
9. Do I Need a Full Roof Replacement or Just Repairs?
Knowing the extent of your roofing damage will allow you to make the best decision for your home. Some roofing damages can be restored with simple repairs, whereas others require your entire rooftop to be replaced.
Your roof inspector should inspect every inch of your roof to ensure that all your roofing issues are addressed, and nothing goes unnoticed.
10. Do You Have A Clean-Up Process Once The Installation Is Complete?
Cleaning up after a roofing project is vital for you and your family's safety.
Installing a new roof is quite a messy project. You, therefore, need to find out if your roofing company offers this service.
If they just install your roof and leave, you'll likely spend the next couple of days trying to get your home back to its normal living conditions.

We take pride in perfection; pride by producing a first-quality product in a highly efficient and cost-effective manner.
From the initial meeting with David Violette, owner, thru the installation with Bryant and the crew of roofers, they were all professional, courteous and helpful. David explained his companies... read more record, expertise and processes very clearly. Bryant and crew displayed these same qualities and were quick to explain what they were doing and were very courteous and professional.

Ronjanet Demeyer


July 1, 2021

Thank you DV Roofing for coming to my home on short notice to repair my roof damage caused by high winds. David was kind enough to proactively inspect my entire... read more roof for potential damage caused by hail and recent winter storms in which he found no additional damage. He took time to explain that sometimes there are damages not always visible, but in his observation our roof only needed a minor fix, which he took care of on the spot. We recommend his company to anyone needing roofing repairs and we appreciate his professionalism and will not hesitate to use his services again if needed. Thank you David, Gilbert Silva

Mary Silva


March 14, 2021

David Violette, very kind considerate and honest. Arrived on time. I had called him for roof inspection and quote on exterior painting. While talking to him , I told him... read more my back door was stuck and I was having issue opening the door. With no hesitation he offered to take a look at it and was able to repair the door. I am so grateful and honored , been a while since I have met an honest hard worker. It was a pleasure meeting David and David Jr. Keep up the great work. Sincerely, Patrice Michalczak.

Cynthia Hinojosa


March 14, 2021

David and his team at DV roofing did an excellent job both inspecting and replacing my roof. David was easy to work with, and his crew was professional and prompt.... read more My roof was repaired in one day, and the cleanup was very thorough.Overall I give them an A+.

Elizabeth Ramirez


March 14, 2021

David and his crew did an outstanding job. Very professional, clean, organized, and great job. David also did a very detailed review of total damage to my property, and worked... read more directly with my insurance company to make sure they covered all damages they didn't have on the original assessment.

Kimball Family


April 28, 2021

DV roofing was awesome to work with. David's whole team is very courteous, and professional. Site manager (Bryant) was always there ready for any questions or concerns. DV roofing did... read more an outstanding job and would recommend them to anyone.

Rico A


April 24, 2021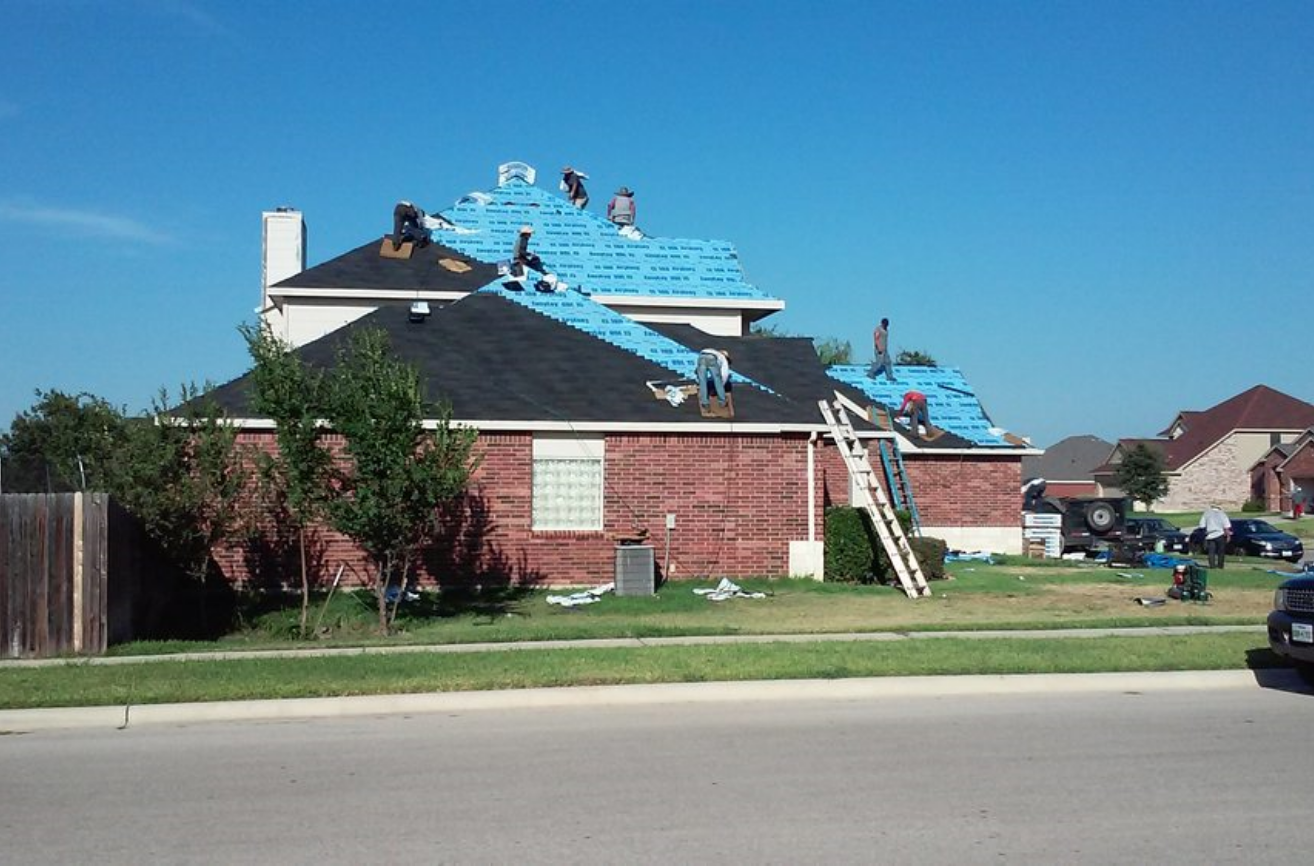 SERVING THE FOLLOWING AREAS
Midland/Odessa and Surrounding Areas
San Antonio: 
San Antonio, Helotes, Boerne, Comfort, Kerrville, Schertz, Cibolo, Selma, Universal City, Converse, China Grove, Windcrest, Kirby, Pleasanton, Leon Valley, Alamo Hts, Elmendorf, La Coste, Cassin, Thelma, Somerset, Castroville, Bergs Mill, Lackland Heights, Lone Oak, Floresville, Grey Forest, Garden Ridge, Bandera, Live Oak, New Braunfels, San Marcos, And Many Others
Austin:
Kyle, Round Rock, Georgetown, And The Surrounding Austin Area
Temple:
Temple, Killeen, Belton, Midway, Smith, Hobbs, Morgans Point, Harker Heights, Moody, Troy And More
Waco:
Waco, Bellmead, Lacy-Lakeview, Woodway, Hewitt, Robinson, Golinda, Lorena, Mcgregor, Hallsburg, Northcrest, Gholson, China Spring, Speegleville, And More
Rockport Through Corpus Christi