WELCOME TO DV ROOFING AND REMODELING'S
​INSURANCE INFORMATION PAGE
TODAY'S INSURANCE CLAIMS ARE MORE COMPLEX AND COMPLICATED THAN EVER,
​AND SO IS THE PROCESS.
BE AWARE: THE TEXAS INSURANCE LAWS HAVE CHANGED.
DON'T let scammy contractors take advantage of you.
DON'T let scammy contractors put you in jeopardy of violating the law.
DON'T let your INSURER take advantage of you by short paying your claim with an incomplete or inaccurate scope report.  This will likely leave you with an inferior job completion and you might not even know it.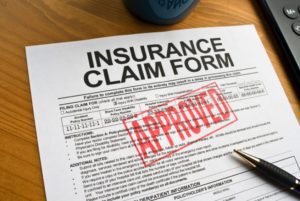 ​DV Roofing has the experience and expertise to properly evaluate your insurance claim and scope, as well as to perform the best possible restoration services.  It is our commitment to help you legitimately maximize the benefits of your insurance claim to achieve a full restoration of all your storm related damages, and with no additional cost to you.
It is truly not about the money…it is about the scope.  That is to say, all of the damaged and necessary items of repair or replacement need to be included in the claim to bring you to full restoration.  Often times wrong items, incorrect quantities and/or measurements as well as totally omitted items will cause a short pay / short scope to your claim.  This means you will not be fully restored.
If you decide to have DV Roofing handle your claim processing, we will work with your insurance company to help ensure that all necessary work is being included in your claim.  We will review the insurance scope, create our own, submit supplements for the approval of any additional or changed items/work.  We will meet with the adjusters on site as needed to facilitate verifications.  Once there is an agreed upon scope, and you approve the claim, we will schedule and proceed with the work.,
In most cases, if we are handling the claim processing, we will not require any money up front, first payment due at roof completion and then DV Roofing will submit the final Certificate of Completion and final invoicing to the insurance company and will wait for that final payment to arrive.  This relieves you of the burden of having to come out of pocket and wait for the insurance reimbursement.
You may also choose to handle your own insurance claim processing entirely. This means that none of the above will apply.  You will be solely responsible for all issues of the claim, the scope and the payments.  You will be responsible for the final billing and collections from the insurance and providing them with all necessary documentation.  DV Roofing will require full payment at the completion of the work regardless of when the insurance pays.  If you are considering handling your claim on your own, we suggest a consultation first to ensure you are aware of the many pitfalls that could end up costing you more out of pocket expense.  It is your choice, but please choose wisely.
Having Trouble Navigating Your Insurance Claim? We Can Help!
DO IT YOURSELF
If you would prefer to handle all aspects of your insurance claim yourself, you are welcome to do so.  We will give you a written estimate for your roof and / or other related work.  It will be up to you to negotiate with your insurance company, to handle any forms, meet their requests, meet with their adjuster if a re-adjust is ordered or any other issues that come up.  We will have no input as to the handling of the claim or the amount that you receive.  we will be unable to directly correlate to your out of pocket expense.  Once you have commissioned us to do your work, we may or may not require a partial payment at the beginning of the work and will  require full payment at the end of the job.  It will be solely your responsibility to be compensated by your insurance company.  
WE ASSIST
We can provide partial assistance if you prefer.  We can offer to you a free insurance claim review.  We will then guide you as to possible errors or omissions in your claim that could lead to better restoration of your property.  We can answer your insurance processing related questions.  We are not legal council and our help is not intended to be legal advice.  You will remain responsible for any submissions, negotiations or meetings with your insurance company.  It will remain your responsibility for the final negotiation and collection from the insurance company.  
DONE FOR YOU
You may elect to have dv roofing handle your insurance claim finalization for you.  In this case, we will review your insurance claim for errors and/or omissions, work directly with your insurance company to acquire the proper inclusion of damages on your claim.  We are not legal counsel and our assistance is not intended to be legal assistance or guidance.  We will process your final insurance invoicing and wait for the proceeds of the final insurance claim for our final payment if applicable.  This method relieves you of the burden of knowing what is available on your claim, how to file the supplements, negotiating scope and or meeting with insurance representatives, and the burden of paying the bill in full before your final insurance check has arrived.  When you hire dv roofing, our trained, experienced staff works diligently in your best interests.
DON'T GET JUST A ROOF GET A "DV ROOF"
WHAT YOU NEED TO KNOW ABOUT YOUR PROPERTY INSURANCE CLAIM
WHAT IS PROPERTY INSURANCE FOR?
Property insurance is designed to transfer risk to another for the loss to property by damage, theft or destruction.  This is accomplished by the process of "indemnification".  In short, this means to compensate such as to restore to a pre-loss condition. It is not legal to profit from the insurance of a loss.  (There are certain variances to this.)
BEFORE THE CLAIM
Prior to filing a property insuranc claim, you should take steps to be confident you have a valid claim to file.  This means that you have incurred a loss and that the loss type is covered by your policy.  You should consider using the services of a professional such as a property contractor to evaluate the extent of any damages.  In most cases, contractors will offer this type of an inspection without charge.  You need to be careful in choosing such a contractor.  Unfortunately, some contractors will tell you most anything just to try to get a job.  Using a reputable contractor, experienced in the insurance contracting industry is very important.
SHOULD I FILE A CLAIM?
You should be mindful that the amount of the loss is sufficiently over your deductible to be worthy of a claim being filed.  In some cases, it may not be entirely clear whether the damage is sufficient or a valid claim.  A trustworthy contractor will discuss the issues found show you photos, and give you needed information as to your options.  In the end, it is entirely your decision to file a claim or not.
WHAT IS THE ADJUSTERS ROLE?
Once a claim has been filed, the typical scenario will be for the insurer to arrange for an adjuster to visit your property and conduct what is known as a scope.  This investigation allows the adjuster to examine the damages as well as the policy coverage. A determination of covered loss will be made and a detailed report produced. Remember, in Texas the adjuster works for the insurer, not for you.  Sometimes it is an advantage to have the selected contractor present at the adjusters scope and sometimes not.  Your contractor will discuss this issue with you.
WHAT IS THE REPORT I RECEIVED FROM THE INSURER?
After the insurer has reviewed and approved the adjusters scope and report, they will issue a report copy to you.  If the damages are covered and are in excess of your deductible, they will likely issue a check to you for the ACV amount of your claim.  This report is the insurers first version of a settlement offer; it is the specifications for the  contractor of the approved work and it is the insurers' price schedule subject to agreement.  As such, it is important for you and your contractor to review this report together and carefully, to ensure that the line item report authorized will in fact allow your contractor to properly and completely restore your property to it's pre-loss condition.  Any errors and/or omissions may be addressed directly by the contractor through the supplement process.
ACV V.S. RCV
ACV stands for Actual Cash Value, while RCV stands for Replacement Cash Value.  In short, Actual Cash Value is determined by taking the entire value of the loss, subtracting your deductible, subtracting the appropriate assigned depreciation, and the remainder is your ACV.  If you have an ACV policy, this is the total amount you will receive.  An RCV policy will allow for the depreciation to be paid back to you after the work is completed, subject to certain terms and conditions
HOW DOES DEPRECIATION EFFECT ME?
Many people will be confused by the depreciation.  Often they think that the ACV check they received is the end of the line, not realizing that with an RCV policy, the depreciation (in most cases) is recoverable.  The depreciation is a reflection of the life expectancy of the product already used.  If you are handling your own insurance claim, you may be responsible to pay the full cost of repairs to the contractor prior to receiving the full amount of the insurance proceeds.  If, however, you are using a solid, experienced insurance contractor to process your claim, they will likely wait for the final proceeds of the insurance for their final payment.
WHY IT'S NOT ABOUT THE PRICE
Price, Price, Price; get three estimates.  This is the old school rule of thumb and is still quite applicable to a non-insured project.  However, when it comes to an insured project it is no longer valid.  Contractors credentials, experience and expertise, particularly in the insurance field are highly important.  Typically, your price (out of pocket) is the amount of your deductible.  If the contractors are insurance and legal compliant, then they should all have the same price to you — your deductible.  When a contractor is reviewing the insurance estimate, if they are concerned about adding dollars, you might want to take a closer look.  They might be wanting only to pad their profits and not perform the additional work or use the correct products.  The contractor should be looking for errors and omissions in the insurers' estimate.  These e&o's will lead to a lower quality and performing finished product.  It is important that the contractor identifies each and every item that needs to be replaced/repaired and meets your coverage.  This also may include code required upgrades (paid for by your insurance if you have the ordinance & law coverage).  So as you can see, it is not about increasing the dollars, but rather ensuring that everthing that needs to be done to restore the property to a pre-loss condition is included in the claim.  
HOW IS THE PRICING DERIVED?
The pricing itself is typically done in a program called Xactimate®.   It is the insurance and contractors mutually accepted standard of practice.  The pricing is done by each specific line item and represents the middle of the road price one should expect for each items labor and materials for that given location.  So there is usually no contention in regards to the price, only the covered or not covered items (the scope) to secure a proper restoration.
Remember that property claims, auto claims, personal injury claims settlements are the product of negotiations.  Your insurer does not want to pay more than they must.  Property claims are subject to negotiations for legitimate and necessary items to restore the property to a pre-loss condition.  Your contractor can help ensure that the insurer is including all necessary items in the scope.
HOW TO PROCEED THROUGH THE PROPERTY CLAIM PROCESS
This article outlines a basic approach to the claim processing.  Let me add the following:  either you or your selected contractor will be responsible for the claim processing.  It is a very bad idea to have both involved in the processing as this is likely to lead to confusion, delays, bad results, denial of claim, denial of supplements, and investigations of possible wrong doings even when none were intended or occurred.  If you choose to handle your own claim, then be responsible for and handle it all, though your contractor may be able to give you some insight.  If you have your contractor handle your claim processing, then you should be kept in the loop so you are aware of everything happening and being submitted to the insurer, but allow the contractor to handle the process. Since the average homeowner is not familiar with all of the issues involved in an insurance claim or in the construction aspects and details, this is typically the better option.  The contractor should have access to and expertise in the Xactimate® program, the documentation requirements, photo evidence requirements, processing procedures, etc.  A well handled professional processing will result in a better outcome.
HOW TO SELECT A CONTRACTOR TO HANDLE AN INSURED PROJECT
Selecting a contractor can seem like a daunting task.  In the case of an insurance claim project, you are definitely not looking for the best price contractor.  This will only lead you down a very bad road of poor work, low quality materials, short cuts, and possible criminal complications.  It is important to share the claim estimate report with the contractor.  If a contractor doesn't review it, you should consider looking elsewhere.  Reviewing this report is the only way the contractor knows what specific items have been approved and what have not.  Reviewing this report is where you have the meeting of the minds of the insured, contractor, and insurer.  For a successful project, everyone must be on the same page.  Your contractor selection should include at least the following criteria:  licensed (locally registered); bonded; insured; in business over 2 yrs; BBB/a+; top Angies's list rating; local contractor (verified); zero or low complaint experience; strong references/testimonials; experience with the insurance industry; experience with the Xactimate® program; demonstration of full insurance and legal compliance; in most cases no money paid until either material delivery or work completion and the contractor waits for the final insurance check for the final payment.  Also, if you have multi-trade damages, a general contractor meeting the above requirements can save you tremendous headaches and time by getting all the restoration done through one contractor. This also allows for one contractor dealing with your insurer for all damages to be fully restored to a pre-loss condition.
ARE THERE OTHER OPTIONS AVAILABLE IF MY CLAIM IS UNFAIRLY DENIED OR UNDER PAID?
Absolutely!  First realize that just because your claim was denied or is a partial claim, does not mean it is incorrect or unfair.  However, if it is unfairly or inappropriately denied or under paid, there are options you may consider.  You may contact your insurer for a re-adjust (which may also be handled by your contractor through the supplement process); you have the option of the appraisal process; you have the option of involving a certified inspector; you also have the option of contracting with a public adjuster (this adjuster does work for you!): and you have certain legal options ( use of a lawyer) such as mediation and others.  These are usually approached in a stacking order of necessity.  
DISCLAIMER
The above information is presented for general information only.  It is not delivered or intended to be legal advice or insurance advice.  If you have specific legal or insurance related questions, please contact the appropriate licensed professional.
We're on call 24/7 to react promptly to your roofing problems.
We take pride in perfection; pride by producing a first-quality product in a highly efficient and cost-effective manner.
DV roofing was awesome to work with. David's whole team is very courteous, and professional. Site manager (Bryant) was always there ready for any questions or concerns. DV roofing did... read more an outstanding job and would recommend them to anyone.

Rico A


April 24, 2021

David and his team at DV roofing did an excellent job both inspecting and replacing my roof. David was easy to work with, and his crew was professional and prompt.... read more My roof was repaired in one day, and the cleanup was very thorough.Overall I give them an A+.

Elizabeth Ramirez


March 14, 2021

David Violette, very kind considerate and honest. Arrived on time. I had called him for roof inspection and quote on exterior painting. While talking to him , I told him... read more my back door was stuck and I was having issue opening the door. With no hesitation he offered to take a look at it and was able to repair the door. I am so grateful and honored , been a while since I have met an honest hard worker. It was a pleasure meeting David and David Jr. Keep up the great work. Sincerely, Patrice Michalczak.

Cynthia Hinojosa


March 14, 2021

David and his crew did an outstanding job. Very professional, clean, organized, and great job. David also did a very detailed review of total damage to my property, and worked... read more directly with my insurance company to make sure they covered all damages they didn't have on the original assessment.

Kimball Family


April 28, 2021

We interviewed more than a few companies (including the oldest family owned) and David was the only one to give us a solution for our roof's pitch causing a waterfall... read more over porch landing in huge rain and a very fair price. He was also very thorough on what to expect during the process. I have to say that my wife and I were very impressed with his crew and superintendent (Bryant) - they were professional, very deligent on policing any trash and did a terrific job. His gutter specialist (John and wife, Terry)were excellent as well. We highly suggest his company and will call on him first for any other properties we own.

Al Rivera


January 12, 2021

David Violette, the owner, personally took the time to go over the bid with us. His crew showed up on time, and they were very courteous and polite. They were... read more constantly cleaning up debris throughout the roof installation process. They worked until sunset the first day, and they were finished by 1:00 the second day. Bryant, the site manager, was stellar! They even covered our neighbor's truck with a tarp to prevent any damage to it from falling debris. I would highly recommend this company!

Jan Russell


April 3, 2021
SERVING THE FOLLOWING AREAS
San Antonio: 
San Antonio, Helotes, Boerne, Comfort, Kerrville, Schertz, Cibolo, Selma, Universal City, Converse, China Grove, Windcrest, Kirby, Pleasanton, Leon Valley, Alamo Hts, Elmendorf, La Coste, Cassin, Thelma, Somerset, Castroville, Bergs Mill, Lackland Heights, Lone Oak, Floresville, Grey Forest, Garden Ridge, Bandera, Live Oak, New Braunfels, San Marcos, And Many Others
Austin:
Kyle, Round Rock, Georgetown, And The Surrounding Austin Area
Temple:
Temple, Killeen, Belton, Midway, Smith, Hobbs, Morgans Point, Harker Heights, Moody, Troy And More
Waco:
Waco, Bellmead, Lacy-Lakeview, Woodway, Hewitt, Robinson, Golinda, Lorena, Mcgregor, Hallsburg, Northcrest, Gholson, China Spring, Speegleville, And More
Rockport Through Corpus Christi